Here we are at the starting block of another school year. Summer has flown by and before we know it, the year will be half over. So, how have you planned to use your time this year to effect change as an instructional leader, specifically to support your teachers?
We know you strive to make a difference every day. Yet, as the year progresses, you find yourself moving into reactive states, overwhelmed by your manager, counselor, and building leader roles as your best laid plans and intentions fall to the wayside.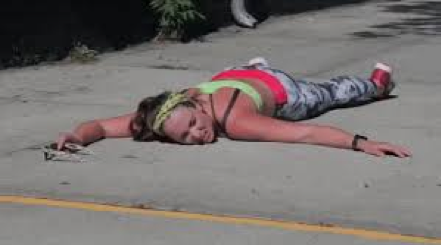 The Speed of Change
Of course, effecting change in our educational institutions is not a simple foot race and our teachers need varying levels of support throughout the year. Instead, it is more akin to an obstacle course with complex challenges. You know the ones, where as soon as you turn the corner you are faced with mud-filled holes or rope ladders. We can't afford to lose a shoe in the mud or pull a muscle climbing the wall because we attempted to pass through a challenge too quickly and without a strategy (e.g. implementing new curriculum and standards or not taking the time to establish the why or connections).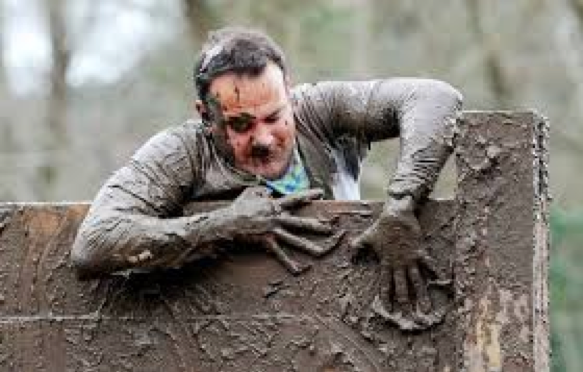 So what is the answer? We have heard the tortoise and hare's cautionary message of, "slow and steady wins the race." But in schools, we often want to be the hare, wanting the best for our students and teachers as soon as possible. (Cue Queen: "I want it all and I want it now.")
Hurry Up and Slow Down
Recently, a blog got our attention (and reminded us of Covey's The Speed of Trust): "Slow and steady does not win the race." It emphasized instead, "Slow, steady, and deliberate wins the race, when punctuated by occasional sprints."
It's not enough to make daily, measured progress on your work if it's not deliberate progress. If you're not moving in a meaningful direction, then failure is a likely outcome. While most professionals know this, it often doesn't affect how we approach our work. Instead of defining our work effectively, we are instead carried along by the flow of it from day to day.
The slow, steady, and deliberate step to generate forward momentum and effect change in a timely manner lies in the cultivation of a culture of learning within our buildings in which:
There is a firmly rooted collective belief that everyone has the ability to learn
A growth mindset permeates the school halls and walls
Staff's perception of their current performance and understanding of their impact is accurate
Staff and student relationships are based on a collaborative approach to learning
Policies and procedures are designed through the lens of supporting systems and structures that ensure learning for all
(Tepper & Flynn, January 2020 future publication)
These can be achieved through the development of a culture of observation and feedback–where observers (not just supervisors) are consistently visiting classrooms– welcomed events by teachers because the visits result in:
meaningful evidence collected from learners,
actionable feedback about impact, and
deeper reflective practice
all strengthening relationships and building trust. That is one finish line we want to cross!
Here are a few suggestions to help you use your time for an efficient and effective race this year: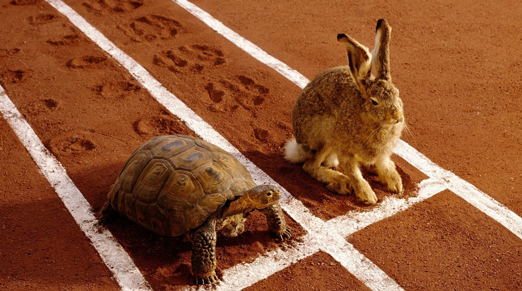 Go Slow
Recognize your actions will speak volumes over the year. Relationships and trust are built because of honest high quality feedback for growth over time.
Help teachers identify bite-sized actionable next steps they can try immediately. They cannot just "differentiate" next class.
Be Steady
Be consistent. 1-2 visits per year is not demonstrating a commitment to the growth of teachers. Aim for 1x/month each.
Create feedback cycles built on teachers' goals and the last feedback.
Remain Deliberate
Stay focused on:
Cultivation of a culture of learning as the "win."
The vision for teaching and learning in your school and district and align observations and feedback to that vision.
Your evidence collection, analysis, and feedback on the teacher's impact on learners.
Feeding forward so every visit and conversation is about growth aligned to the teacher's needs and goals.
Sprint
Establish ongoing classroom visits as a priority and get out there. Literally you might sprint as you jump into classrooms between meetings or lunch periods.
Don't just be visible! Use big sweeps of your building as opportunities to identify teacher strengths and challenge areas.
Engage with many learners to see how they are thinking and persevering.
Teachers are getting to know students, building learning environments, and setting goals–and greatly benefit from a second set of eyes, celebrations of success, and rich feedback. The beginning of a school year is a perfect time for an all out dash!
Our heroes of Chapter 1, Christine Baldelli (principal) and Cheryl Milo (assistant principal) of New Fairfield Middle School, were in 40 classrooms so far this month with only 6 more to meet their goal to observe every classroom in the first month of school. Here's how they do it: Finding the Time to Lead Learning

Arriving in the starting block
To prepare for your 180-day race, eat your carbs, do a good bit of stretching, but deliberately:
Communicate with staff your goals and the intent of frequent observations and feedback
Work together to define your goal of a culture of learning
Identify opportunities to unpack critical portions of your instructional framework. Help teachers see the value in your interactions with learners.
Establish a schedule for classroom visits
Plan who you will visit, when, and for how long
Set up protocols for how you can communicate with teachers afterwards (think about leaving behind wow/now/I wonder stickies or sending quick email follow-ups before conversations)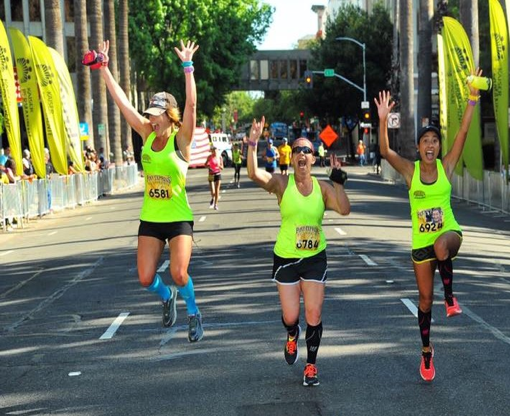 Go slow, be steady, remain deliberate at each challenge and obstacle, and sometimes…sprint because "Baby were born to run!"
Let's stay connected! Sign up for more from Tepper & Flynn