We partner with you, in your school, with your people, and at your pace.
Together, we cultivate new levels of learning for those who influence student outcomes.
The Tepper & Flynn team is growing! Check out who has joined us this school year in support of improved practice and performance!
Our diversity in skill creates a powerful force for change.
Since 2013, what has defined us as a team is a blending of unique experiences in the field of education coupled with an enduring drive to promote growth in others. Amy's high level of understanding of evidence-based teaching and learning paired with Patrick's expertise in supporting organizational design and shared decision-making provides support for schools and districts to redesign complex systems and build capacity to ensure sustainability and impact. We seek to create a team of consultants who are like minds driven by the same passions. The diversity of the expertise and depth of the knowledge of our team continues to grow.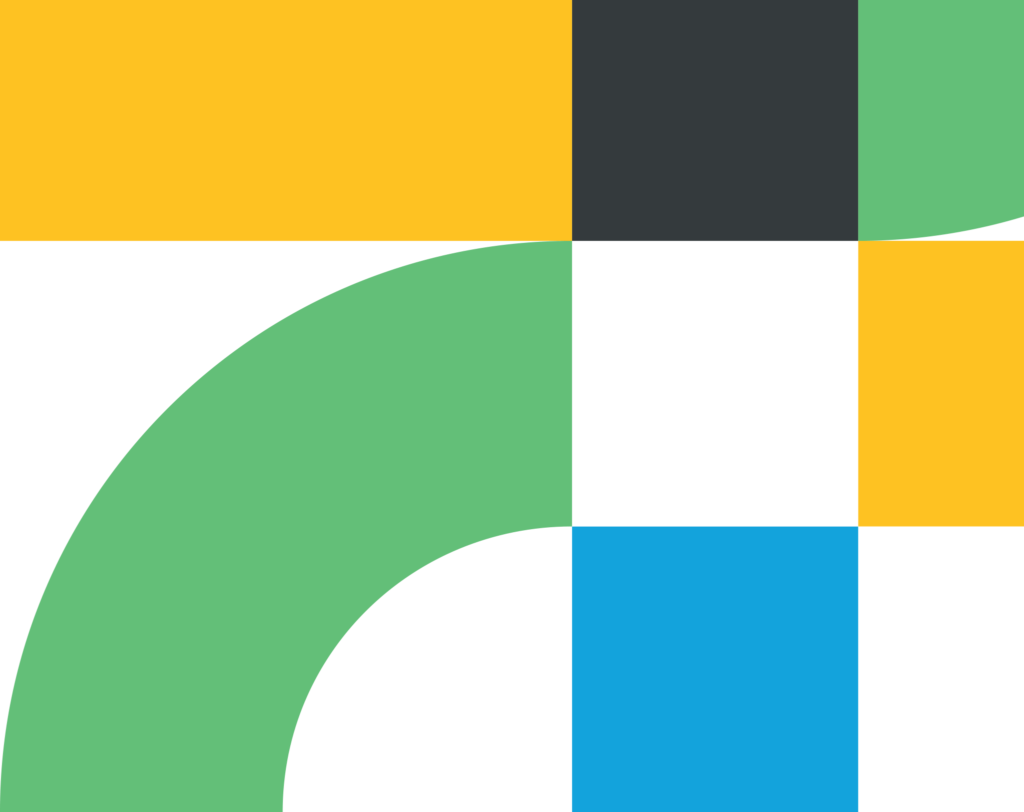 "Amy Tepper provides an opportunity to 'push our thinking' as we develop our understanding of the rubric whether through facilitator questioning or creating the environments for collaborative peer-peer inquiry."
Amy Tepper
Coach, Author, and Educational Consultant
With nearly 30 years in education, Amy Tepper has served as a teacher, administrator, and program director in various K-12 settings and startups to include virtual, homeschool, blended, and public schools.

In the first half of her career, she taught English at various grade levels, held the position of Executive Director of a Sylvan Learning Center, opened an alternative 6th-12th school in Okaloosa County, FL, and later was actively engaged in Florida high school redesign and career education reform, providing technical assistance across the state. Amy had the opportunity to collaborate with a team of parents to develop the Ohana Institute, an innovative blended school, focused on global citizenship and discovery learning, serving as Director in its first year.

As a consultant, she had the opportunity to provide instructional and administrative coaching at an international school in Panama. Since 2013, upon returning to the U.S., Amy has continued to support schools and districts, completing thousands of classroom visits through work as a peer validator evaluating practices in large urban districts, and through embedded, ongoing support for instructional leaders and teachers in the areas of high quality observation, feedback, and teaching and learning. She is passionate about ensuring all teachers have the knowledge, tools, and support to create classroom communities where students thrive.

Amy has presented at state, national, and international conferences and is the co-author of Feedback to Feed Forward: 31 Strategies to Lead Learning and Learner-Focused Feedback: 19 Strategies to Observe for Impact.
Patrick Flynn
Author and Educational Consultant
Patrick Flynn has worked as a teacher, teacher leader, curriculum director, coach, and executive program director in K-12 settings in over eleven different states.

As the Executive Director of High Schools for Edison Schools and the Chief Academic Officer for Great Schools Workshop in Sacramento, CA, Patrick worked with building and district administrations in nine states to implement systemic high school reform. In his coaching and as a professional development director for a Regional Service Center in CT, he has provided professional learning in the areas of transformational leadership, performance management systems, standards-driven instruction, and data-driven decision-making.

As the Founder and Executive Director of ReVISION Learning Partnership, Patrick has led several school improvement initiatives in rural and urban settings and internationally in the United Arab Emirates with the Abu Dhabi Education Council. He has presented nationally and internationally, including as a keynote speaker at the Forum on Big Data at the Tianjin University of Technology, in Tianjin, China.
Patrick is highly sought after for his leadership in providing the highest quality professional learning opportunities for teachers, administrators, and district personnel. Patrick is the co-author of Feedback to Feed Forward: 31 Strategies to Lead Learning and Learner-Focused Feedback: 19 Strategies to Observe for Impact.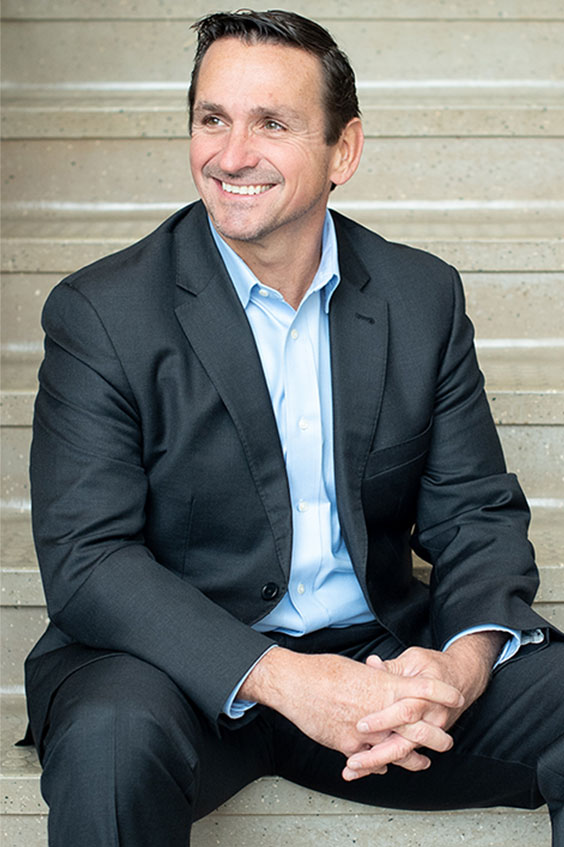 "Patrick allows our team to reflect on our strengths as administrators and work to improve our relationships with staff through effective communication and feedback."
Christine Baldelli
Educational Consultant
Christine Baldelli has worked as a teacher, school counselor, and administrator, beginning her career as a middle school math teacher 36 years ago focused on developing a way to meet the needs of all learners and creating a blended classroom ahead of her time. This became a foundation that assisted Christine as she led her middle school through the adoption of a one-to-one computing innovation a decade ago, along with her school counseling experience that has kept her grounded in establishing relationships. With twenty one years in administration at both the middle school level through the pandemic and high school level, she understands how to lead through change and challenge.
While serving as a school principal, Christine worked with the New England Secondary Schools to train her staff in standards-based instruction, assessment, and grading practices. She has implemented personalized faculty meetings for teachers, technology training on various school management systems, staff training on data to guide instruction, and facilitated the shift to inquiry learning in both math and science. Christine has also presented at both state and national conferences focusing on instructional practices for teachers, personalization of learning, and learning walks that advance student learning. As a consultant, Christine supports administrators as instructional leaders and teachers in moving forward through the use of personalized and differentiated instruction to ensure equitable and accessible instruction for all students.
New to our team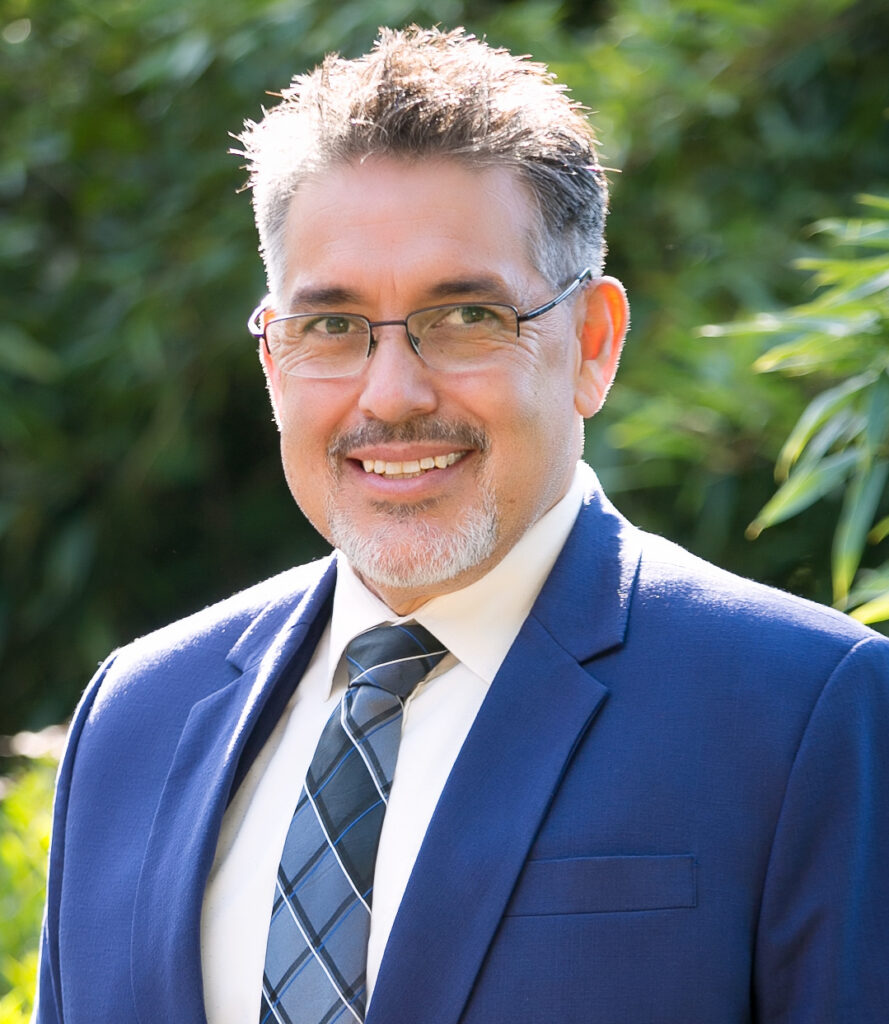 John Benavidez
John Benavidez was a bilingual teacher for ten years before moving into school administration. He served as a middle school principal for fourteen years in large urban schools in Tucson and Phoenix, Arizona and five years at an international school in South Korea. John has presented at state, national and international conferences, sharing his expertise on teacher empowerment and leadership, instruction in a bilingual education environment, aspiring administrator programs and building strong, positive relationships with students.
John's leadership style is rooted in spreading kindness, building positive relationships, supporting teachers and keeping the best interests of the students at the forefront of all decisions. He believes leadership is about service, not power. He is passionate about developing teacher leaders, empowering student advocates, establishing safe and secure schools, and creating a school culture where all stakeholders are valued contributors to a successful learning experience.
John is an adaptable leader, as evidenced by his work with struggling schools in Arizona and the high performing school in Seoul. John understands that schools are unique, and a one-size-fits-all approach does not work. He is able to identify needs and work collaboratively with his staff to make necessary changes to positively impact the school and community.
Judy Benavidez
Judy Benavidez has been an educator for 37 years. Prior to becoming a consultant, she served as a bilingual and ELL elementary teacher in Southern Arizona public schools before moving into the role of instructional coach. Seeking adventure, she rounded out her career by returning to the classroom at an international school in Seoul, South Korea.
During her eleven years as an instructional coach, Judy focused on helping teachers become their best to impact school improvement. She created professional development training for the teachers and administrators in her school and presented for all middle school teachers in her district for several years. She guided teachers through the rigorous process of curriculum mapping, unpacking standards and calibrating expectations along with implementing a variety of classroom strategies that increase the rigor and relevance of lessons. During her five years as a seventh grade language arts teacher in Seoul, Judy supported her colleagues with several trainings open to all teachers Pre K-12, sharing strategies she had utilized as an instructional coach and master teacher.
Judy is passionate about helping educators of all levels reach their fullest potential to impact their students' success. She possesses a variety of perspectives beneficial to administrators, instructional coaches, and teachers.
Our clients say it best!
Tepper and Flynn take the most powerful strategy for change we know—feedback— and comprehensively break it down into themes that are well-grounded in theory and practice. Treat Feedback to Feed Forward as a master cookbook.
Michael Fullan, Professor Emeritus
OISE/University of Toronto
Tepper and Flynn create a system of support to help administrators through every stage of the evaluation process.
Alisha L. DiCorpo, Assistant Superintendent
New Milford, CT
Tepper and Flynn, are most responsible for my professional growth as a teacher and leader. These tenets have built my leadership capacity on a myriad of levels: from effectively collecting evidence during a classroom observation to giving effective and actionable feedback to teachers.
John Mastroianni, Former K–12 Music Department Chair, Director of Bands
Assistant Professor, UCONN
Canton, CT
The recursive structure and collaborative nature of the experiences within their support model invited the discussion of pedagogy at a level that was much deeper than that which would otherwise takes place in average professional learning experiences.
Dr. Nancy DePalma, Assistant Superintendent (retired)
West Hartford Public School
School improvement begins in the classroom. To this end, our work with Patrick has been a "game changer" for the Bethany Public School District, leading to improved student achievement.
Colleen Murray, Superintendent Bethany Public Schools
Bethany CT
Through our work with Amy, my colleagues and I have learned how to focus on the essential elements of instruction to determine what truly impacts student achievement. As a whole, this process has enabled me to grow tremendously as an observer and as someone who gives supportive feedback. I cannot believe how far we've come in this process! Thank you so much, Amy!
Rebecca Gaschel-Clark, Teacher/Complementary Observer
Whether you're a teacher, instructional coach, or administrator, Tepper and Flynn guide you through strategies to plan for and adapt to student interactions during an observation in order to improve the quality of feedback for the teacher. Simply put, this book is delicious. Try it in digestible bites through the chapters or all at once for the big picture.
April Strong, District Instructional Coach
Martin County School District, Stuart, FL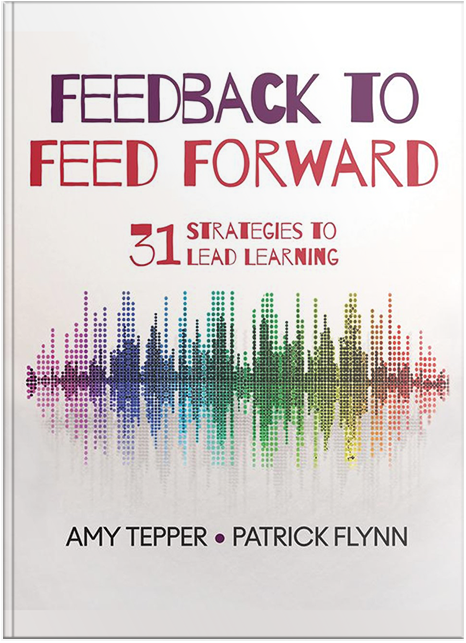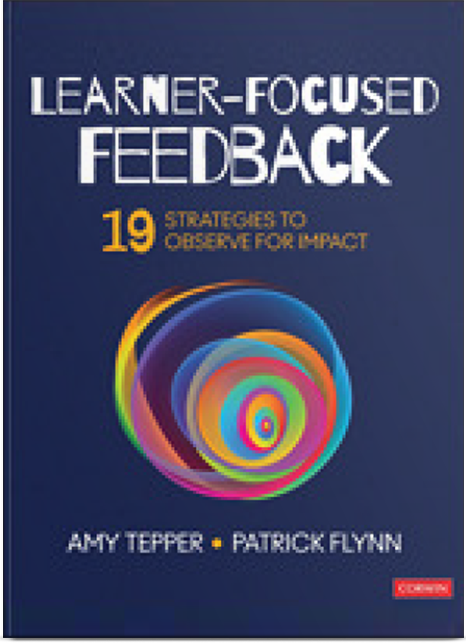 Get your copy of Feeback To Feed Forward: 31 Strategies to Lead Learning and Learner-Focused Feedback: 19 Strategies to Observe for Impact.
As a leader, you know that feedback is essential to teachers' growth and development. But crafting the right feedback can be daunting. This how-to book, designed for leaders in all roles and at all experience levels, provides a dynamic yet practical leadership model focused on precisely those key tasks. How do you conduct comprehensive observations, accurately analyze lessons for effectiveness, and develop high-leverage action steps that bring lasting change to teacher practices and student outcomes?
"Leading learning meets specificity. Tepper and Flynn take the most powerful strategy for change we know—feedback— and comprehensively break it down into themes that are well-grounded in theory and practice. Treat Feedback to Feed Forward as a master cookbook. Look for what you need and delve into it with a connoisseur's appetite."
Michael Fullan, Professor Emeritus, OISE/University of Toronto
University of Toronto
"A leader's most important job is to help teachers understand their impact on student learning. Collecting evidence of learning through observation is a difficult skill to master, but Tepper and Flynn have given us the tools we need in this essential new resource."
John Hattie, Graduate School of Education, University of Melbourne, Australia
Support and grow your people to reach the next level.
Grow strong relationships and lead student achievement with the time and resources you have right now.