A Post by Amy Tepper and Patrick Flynn
"My powers are ordinary,
only my application brings me success."
Sir Isaac Newton.
In the last chapter of our new book Feedback to Feed Forward: 31 Strategies to Lead Learning, we highlight extraordinary practice of several districts and administrators. In that same chapter we provide six challenges to administrators and coaches who are charged with observing and providing feedback to teachers. One of our favorites is:
Go beyond policy
How often are you engaged in tasks that directly impact teaching and learning in your building beyond the policy requirements? Meet our heroes who are far from ordinary from New Fairfield Middle School. As a team, four leaders (including the principal Christine and the one AP Cheryl) have conducted 96 classroom walkthroughs since the beginning of this school year. By October, they had visited every room once. It is important to know this is over and above their required informals, formals, and midyears. They are disappointed in themselves as they were shooting for 350 by break. Yes, 350. They feel disconnected even when a week or two goes by and they aren't out in their classrooms.
The walkthroughs provide valuable data as to how teachers and students are doing on a day to day basis and send a message to teachers that instruction is the central priority in the building. The leaders use the classroom visits to identify and communicate strengths, identified as "I appreciates," and potential next steps communicated as "I wonders." All teachers often feel threatened or nervous whenever leaders visit and the team has been working to build trust and establish an environment for growth through this practice.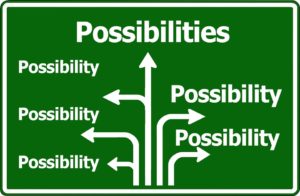 They too struggle with the same things you do. They have fights, bullying, and bus incidents. They fill in for cafe duty and have to call and meet with parents, but they are finding the time.
What's keeping you from your classrooms and leading the teaching and learning in your building? How are you going beyond policy and supporting the growth of your teachers?